What Our Clients Are Saying About...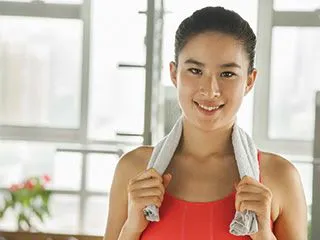 Increased Focus
"As a person with a busy career and family life, I often found myself frantic throughout the day and struggling with stress management techniques. After a few classes at Crescent Yoga Studio & Eco-Boutique, I learned to quiet my mind and take the time for serenity. Not only am I able to focus now in my yoga class, but I can also better quiet my mind chatter throughout the day! I know that my basic yoga class at Crescent Yoga Studio & Eco-Boutique has helped me relieve stress and stay focused in my everyday life."
Weight Loss
"When I needed to lose a few pounds, a friend recommended yoga to me. I was surprised, because I always thought of yoga as a form of meditation that wasn't too physical. Thanks to Crescent Yoga Studio & Eco-Boutique, I learned that yoga is actually great exercise, I even sweat! I see that my body is more sculpted and tone than it used to be and I couldn't be happier with my new shape."
Recovery
"After I sustained a minor injury, I was looking for new ways to stretch my muscles. In addition to the physical therapy recommended by my doctor, I found that yoga at Crescent Yoga Studio & Eco-Boutique helped me recovery not only physically, but also mentally. The breathing techniques and basic poses were just what I needed to get back on track when I start feeling stiff throughout the day."
Prenatal Care
"Crescent Yoga Studio & Eco-Boutique allowed me to stay fit and relatively stress-free during my pregnancy. The Restorative & Gentle yoga classes were exactly what I needed to stay relaxed and remain focused, especially thanks to the breathing techniques. The stress on my mind and body was relieved during class and afterwards. I found that I could do most of the poses at home to stretch my back which was definitely needed. Thanks Crescent Yoga Studio & Eco-Boutique!"
Anonymous
I really love the relaxation portion that is built in to each class. Before class starts you get a nice neck and shoulder rub with China-gel that gets muscles moving and opens the sinuses. After a challenging and invigorating yoga session, the room is filled with relaxing aromatherapy. It's the perfect start and ending to a strenuous workout.
Pam P Student since 2010 Dawn is an exceptional yoga instructor. Studio is neat, clean, comfortable.
Rosemary O Member since 2012
I love the atmosphere and the people.
Heather R Student since 2011
Great atmosphere, and a large variety of early AND late classes. There's something to fit every schedule and every level.
Steve G Student since 2012
I am still very young in Yoga (although i am 51 in life years) and benefit greatly from Crescent Yoga Studio. I really admire Dawn and her effort to bring Yoga to Midlothian. I fully believe that our small town needs Yoga in their lives. I also admire that Crescent allows several teachers to share their passion for Yoga with the students in multiple class formats.
Jamie G Member since 2011
I have been a member of Crescent Yoga Studio for over a year . . . it has been a wonderful experience. The instructors and mix of classes has allowed me to progress in my yoga journey. I have enjoyed health & wellness through learning the beauty of the mind/body/spiritual connection. I am happier, healthier, and more centered on and off the mat!
Mindy G Student since 2012
I love the quaintness and the small studio and the friendliness of the staff.
Linda C Member since 2011
My Yoga time is very important to me and I am always in a better place when I do my practice at Crescent Yoga Studio.
Kathy P Member since 2011
Love, love, love this studio!!
For more client testimonials and reviews see our CYS MINDBODY App, Facebook, Google, & Yelp pages.